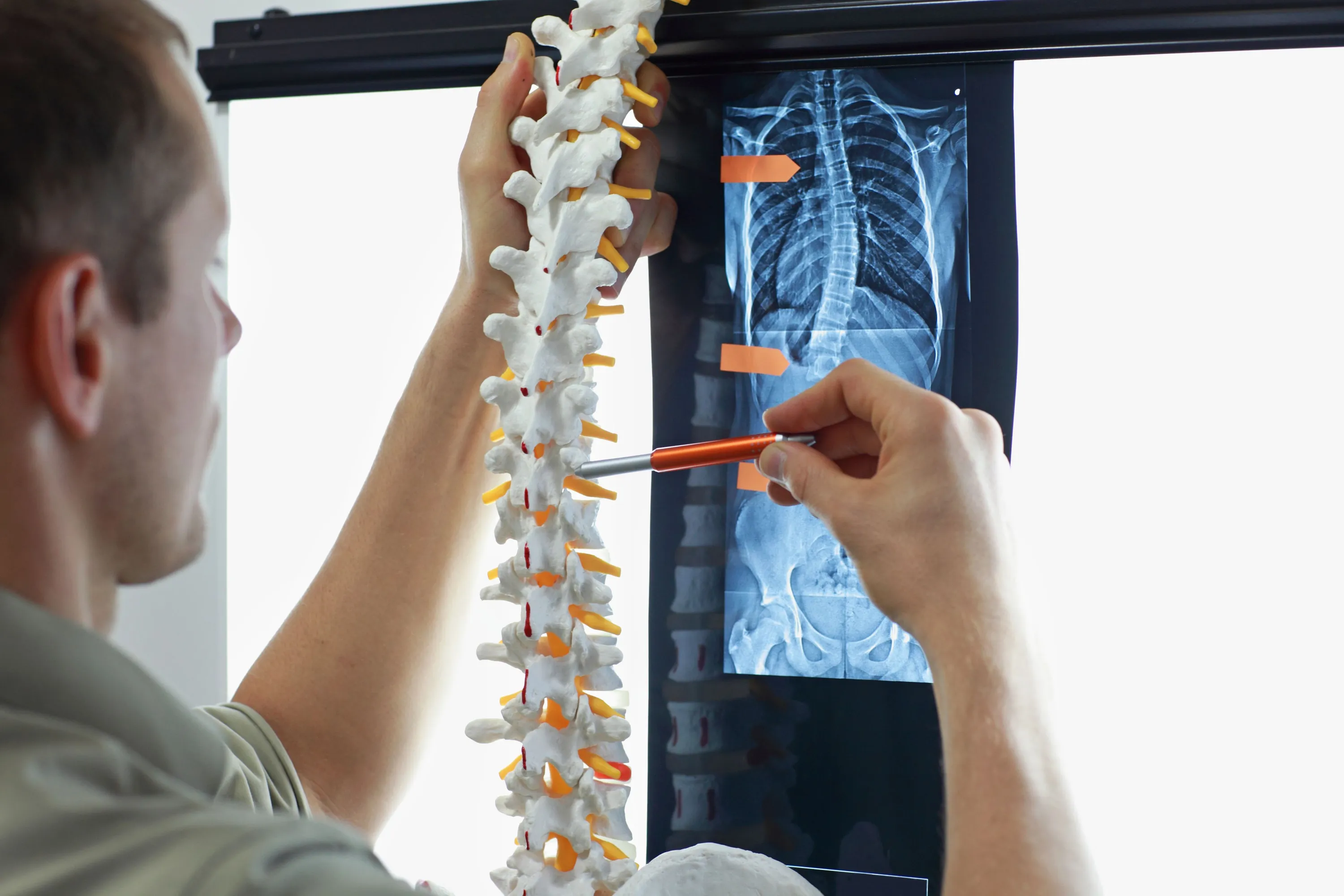 Our Chiropractic office in West Dundee is available for x-ray examinations.
Diagnostics are very important to quality chiropractic care; x-rays are one of the most commonly used tools. Why? Taking films is non-invasive and really gives Dr. Stear a chance to see what is going on in the body so that an appropriate course of care can be determined.
Using X-Rays in Chiropractic Care
When many people think about x-rays, the image of a broken bone generally comes to mind- not spinal alignment. But many chiropractic clinics around the country use x-ray machines on a regular basis to provide more specific care to patients. The extent of spinal damage will also be a very important factor to determine the amount of time necessary to fully rehabilitate spinal injuries. X-rays easily show this without fancy or expensive equipment.
During the first appointment with Spinal Health Center, Dr. Stear may recommend taking baseline films. At the second visit, he will provide results of tests, and clearly defined clinical goals may include structural changes noted on X-rays. After initial injury care, Dr. Stear might opt to use additional x-rays to compare and determine if clinical goals have been achieved.
Please contact Spinal Health Center at (224)484-8426 today to schedule your x-rays and examination today!