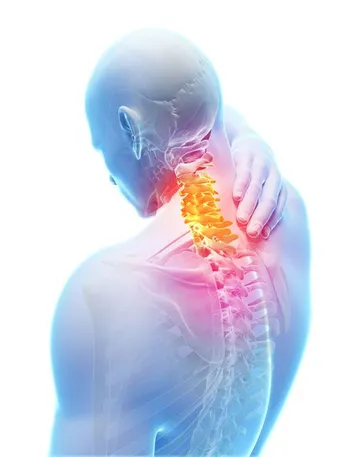 Being diagnosed with disc issues can be a "nerve racking" problem. People worry, "will I need surgery? is it only going to become worse?"
Common Care
In peer reviewed literature (JMPT), when a disc issue is verified on MRI, care often starts with pain killers and muscle relaxers. This is followed by physical therapy and typically ends in spinal surgery 43% of the time.
The long-term success rate of some spinal surgeries may not be as high as you think. If the surgery did not go as planned, many people end up back on pain killers and muscle relaxers. Then they start physical therapy again, try a second surgery, more medicine, and the cycle continues without relief...
We Won't Leave You Hanging
With a verified disc issue on MRI, beginning with chiropractic care instead of medication plummeted surgery rates to 1.5% from the 43% in the JMPT study. Treating disc issues with chiropractic care is an underused option. The chiropractic treatment process will ultimately weed out cases that would have otherwise failed to achieve their desired results with surgery, because the patient actually just needed more mobility. Spinal Health Center will work with patients to achieve their clinical goals and avoid the extreme and invasive spinal surgery process.
When the small amount of disc cases has exhausted chiropractic care and has not reached positive results, switching the focus toward reducing mobility via a fusion surgery may then be a great option. Dr. Stear has established good relationships with top spinal surgeons should he need to refer a patient out.